Cleaning is Important
We want everyone living in a Premium Rentals building to have the best experience possible, and part of that is making sure that the space we live in is clean and inviting. When you move in, we will have our apartments cleaned up and ready to go. Some areas of apartments are quite tricky to clean and easy to miss.
One of the most frustrating parts of living in an apartment is when you move-out, spend a whole day cleaning, and then get told that you don't get your security deposit back because your apartment isn't cleaned properly! We love to not have to charge cleaning fees, so we decided to write about our biggest areas in apartments that are missed while cleaning.
1. Top of Cupboards / Top of Fridge
You may never even look up there your entire stay in an apartment, but it's important to keep the top of the cupboards, and the top of the fridge clean. Oil from cooking can begin to cake on the top of the cupboards and makes the server very sticky, where dust and bacteria can collect. The more often it's cleaned, the easier it is to do. We recommend cleaning it once a year with soap and warm water. Make sure the cupboards are dry afterward as remaining water can pool and cause damage to the wood.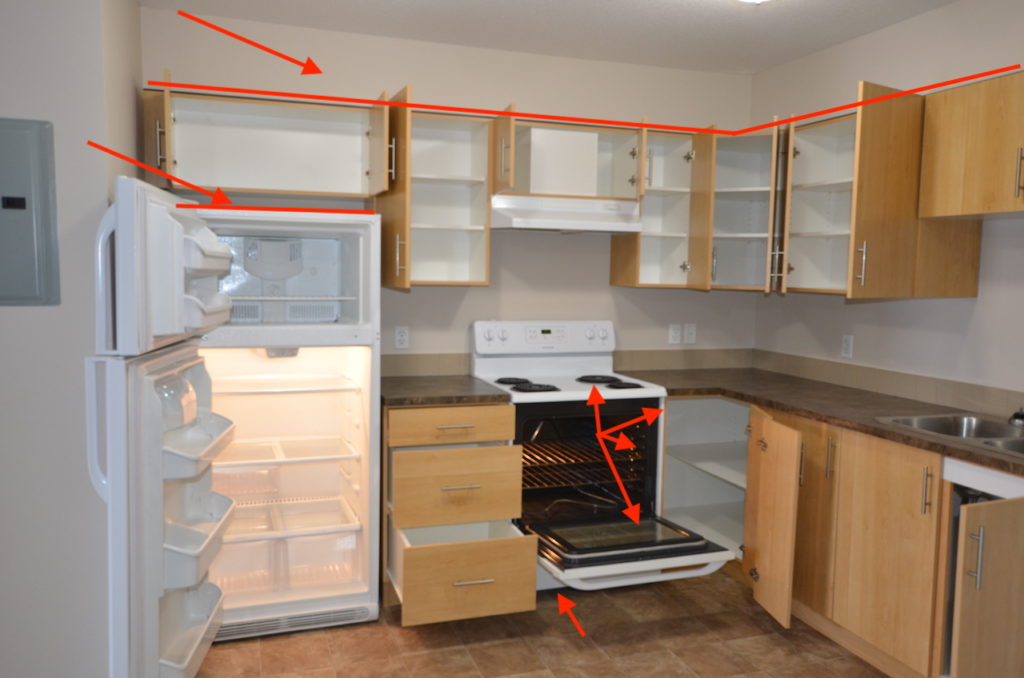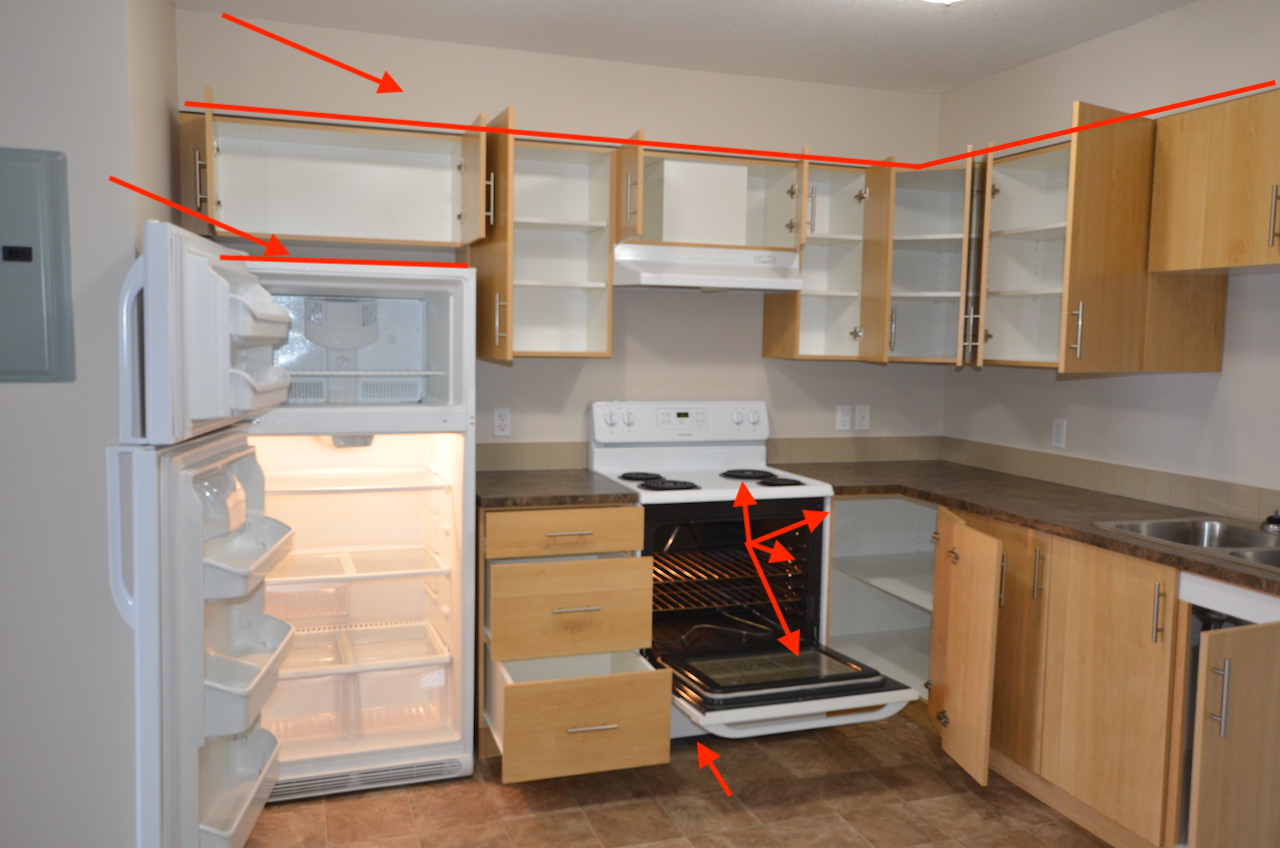 2. The Whole Cooking Range.
Most people will remember to tackle part of the Oven, but very rarely does the entire appliance get a full cleaning. You should also unplug the oven from the wall before doing any deep cleaning. There are many pieces to remember:
Pull the Range out from the wall, sweep and mop the floor underneath it
Wipe down the food stains from all sides of the oven
Open the oven and remove food stains inside of the oven (all walls) and the inside of the door. You can look online for tips on how to simplify the process by baking water and vinegar to break down stains.
Wipe down the stove-top, removing the elements from the top, and even lifting the entire stove top to wipe down the under carriage (if your oven has one)
3. Baseboards / Crevasses of Doors
It seems like a very obvious place to clean, but that makes it so easy to miss. Make sure when sweeping rooms that you completely close each door and sweep/mop behind it right to the corner.
As well, baseboard build up dust over time and look AMAZING when wiped back to their original shine. Rooms pop so much better when the baseboards are as bright as the day you painted them, and it only takes some lightly soapy water, rags, and some elbow grease.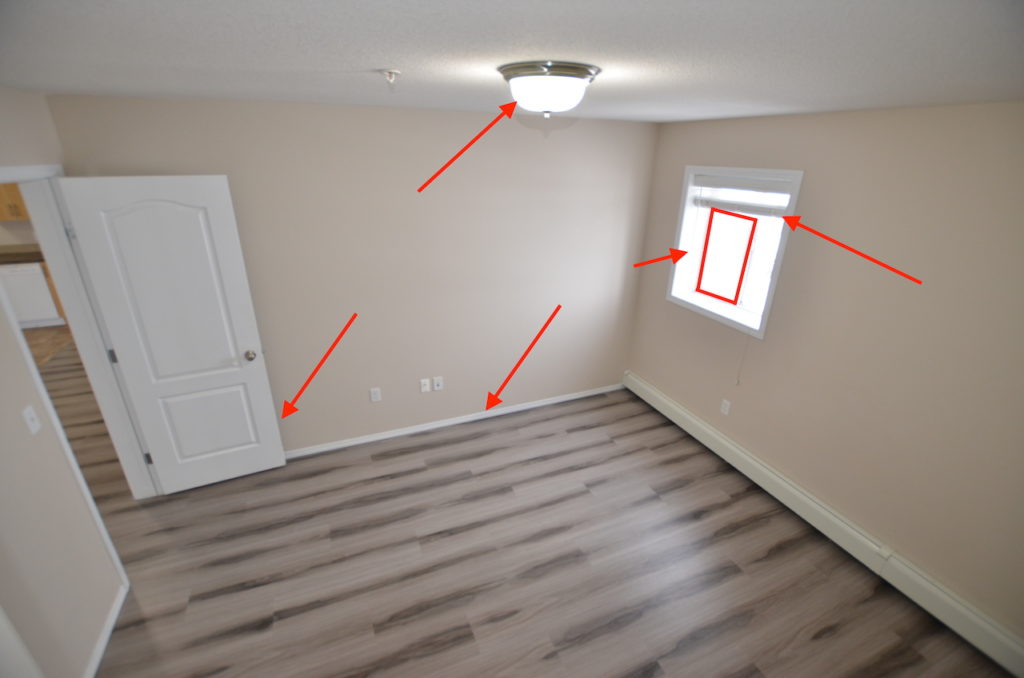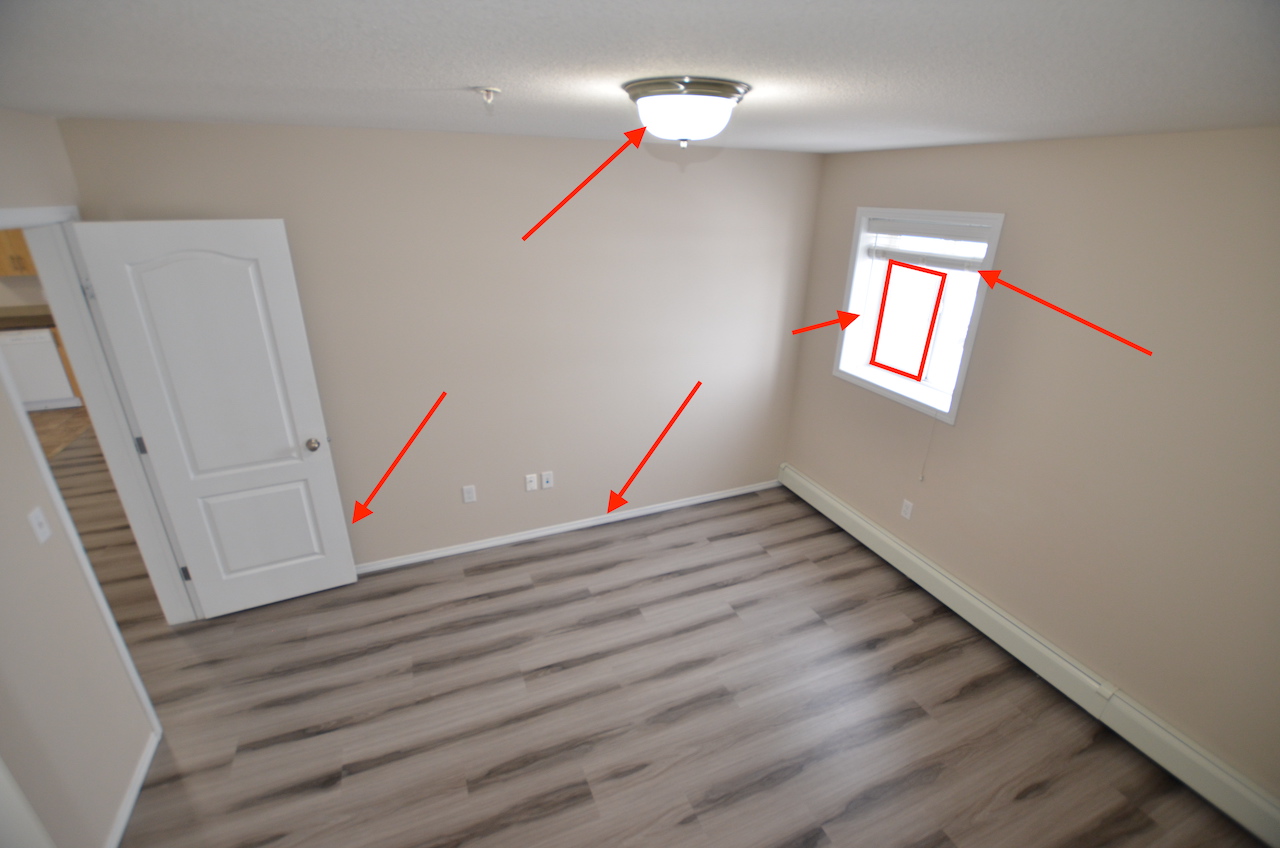 4. Window Screens / Blinds
Windows and sills are pretty easy to clean, but we get it, nobody wants to be the one stuck with the blinds. It takes time to wipe each blind with some warm soapy water, but the results always look great. Bright shiny blinds make the whole window and room brighter. Blinds can also be done with a simple duster if they are regularly maintained.
It is also important to open the windows and take out the screens, wipe them down on both sides gently with a cloth (so as to not stretch the screen) to remove the dust, and wipe down the edges to bring back the shine.
5. Bath Fans / Lights
This step might require a ladder, but it is important to remove dust from the fans and lights. Bath fans build up dust over time and can cause damage to the motor or just work inefficiently if the fan grates aren't cleaned. Take care when reaching for the ceiling and use a friend to help spot you and pass you clean cloths and tools if needed.
As well lights appear dimmer if they are in an enclosure that is covered in dust and bugs. Leave the lights off for an hour so they can cool down, then head up and remove the covers and clean. If the lightbulbs themselves are dirty, then remove them from the socket, clean back on ground floor, and give them time to dry before re-inserting them into the sockets.
Bonus! Washer Gasket (Front-Load washer)
Some apartments will have front load washers with a rubber gasket at the entrance. Because of the constant dirt, soap, and water, the gasket can trap material or moisture from numerous washes, and it can begin to build up mold or mildew. This not only makes your clothes not as clean, but it can also damage the gasket and be very costly to repair. Make sure to give your washing machine and dryer a thorough inspection and clean out any crevices and corners including the detergent dispensary, doors, panels, and even the lint trap on the dryer.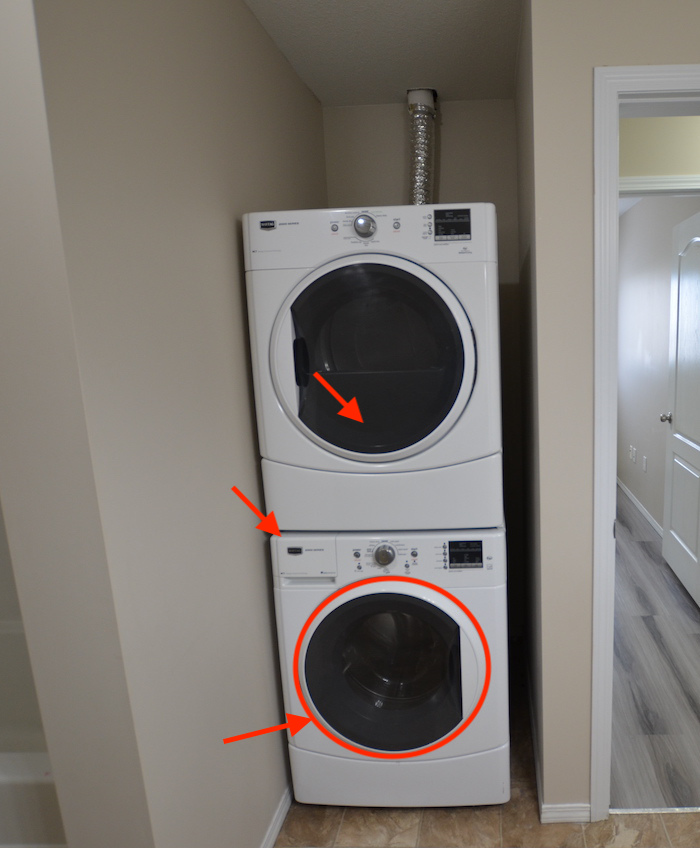 Need Help Cleaning?
If cleaning your apartment feels too daunting. here are a few options you can try.
Talk to your building manager about getting a complete cleaning checklist of everything they will be looking for in their inspection. They will be more than happy to supply you with a copy.
Speak to a building manager about getting the cleaning done, they will put you in touch with an approved service that you can arrange a cleaning. This way you won't be surprised with a bill at the end that you weren't expecitng, and you know the job done will be approved by management.
Many cleaning or maid companies will provide one time apartment cleaning services shop around and see if you can a service that fits your budget. Make sure to provide them with a copy of the buildings cleaning checklist to make sure they don't miss anything either!
Entice your friends and family to help for beer and pizza! (or other healthier alternatives) many hands make easy work.