We've expanded our services by providing a special place for you furry friends this spring and summer.
We all know pets have a way of getting themselves dirty at any and all times, and this can be difficult attempting to clean up after them in an apartment if they are tracking mud into the apartment hallways, entry ways, and all over your stuff.
Dirt out, Good Boy/Girl in
Now you can use our brand new dog wash to help keep the dirt out of the house and keep the love of your pets in everyone's heart.
The dog wash is free to use for all residents, we just ask that you clean up after yourself so that every great pupper gets a wonderful experience.
Our current resident's good dogs seem to love it so far!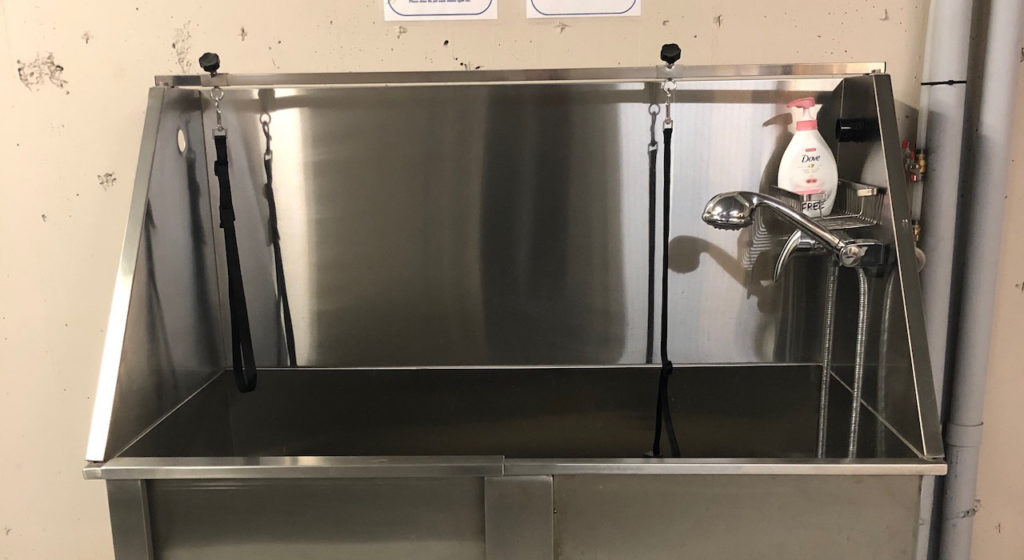 Steps to a perfect Dog Washing Experience
Escort you dog into the tub.
Attach the tub restraints to your dog for safety.
Turn on the water and rinse your dog.
Soap up your pooch!
Rinse until no sids are visible.
Turn the water off.
Use a towel to dry your dog.
Brush out any knots from fur.
Give your dog a treat for good behaviour!
Rent with us an Eaglemont and take advantage of this great feature to know that your pets are welcome and loved in our properties. The Dog wash is free of charge for residents.
Thank you so much to Veronica Vintage for letting us use her photos. You can check out more of Veronica Vintage's amazing photography on her Facebook Page
Check out Veronica Vintage on Facebook