Now Announcing Premium Rentals Properties Inc. Newest Innovation in the Apartment Living Space.
As Albertans, the one thing we are agree on, is that we love our nature. Getting outdoors for camping, golfing, biking, playing sports, or many other activities are very important to us. Spending most of the year inside though due to snow, cold, or wind, can hamper our love for the outdoors. So we have come up with a brilliant plan to improve our wellness indoors and get you to the activities that you love.
Introducing, Organic Carpet!
Over the next year we will be replacing our boring plastic carpets and dead wooden flooring for a vibrant, 100% organic, perfectly natural, oxygen producing, life enhancing organic carpet. We'll be the first in Canada to implement this amazing innovation and transform the apartment living industry into a thriving utopia of organic and wellness living. This new carpet is LOADED with features that benefit both you, your apartment, and your family.
Spills? No Problem! The organic carpet soaks it up and turns it into food to keep the carpet fresh
Worn out? Easy Peasy! Give it some time and space and the carpet grows back ALL BY ITSELF! Good as new in a week or two.
Too Soft or not soft enough? We already thought of it! The organic carpet grows slowly, so you can change the softness of the carpet by letting it grow or give it a quick cut to maintain the softness you want.
Have Pets? Even Better! No need to send your dogs or cats outdoors to do their business when you can just pick it up when they are done going in their favorite corner.
Want to grow your own food? Never been simpler! Just rip out a piece of carpet and plant your own seeds.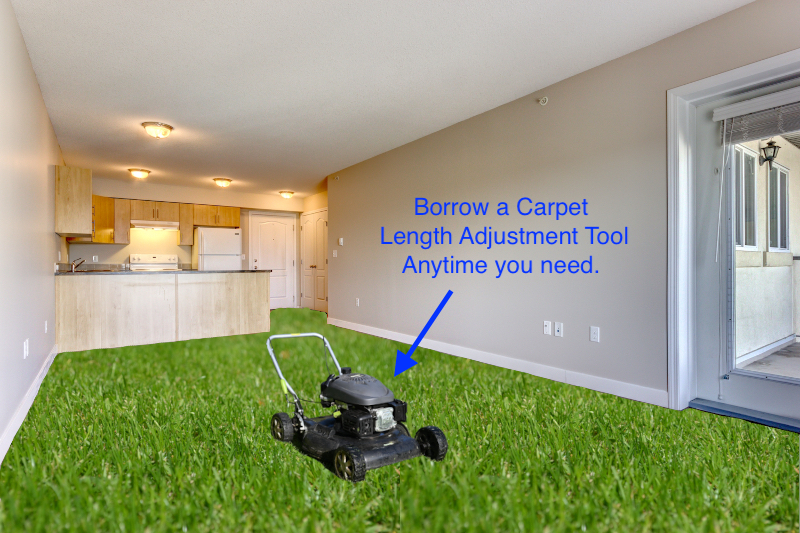 Having trouble sleeping at night? We thought about you! Organic carpet producing extra oxygen in your apartment, which helps improve moods, breathe better, and sleeping more soundly.
Don't forget to ask about our Premium Offers!
Apply for a Putting Green!
Let us know before the end of April and we will install a Cup and flag anywhere in your living room so you can practice your golf game all year round.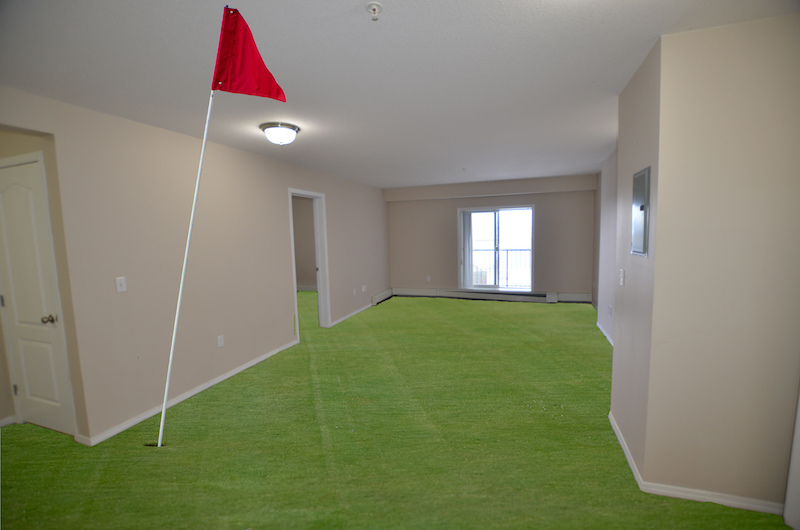 Maximize your carpet quality!
We can time the fire suppression system in your apart to go off at regular intervals to keep your carpet consistent and lush in every corner of you apartment.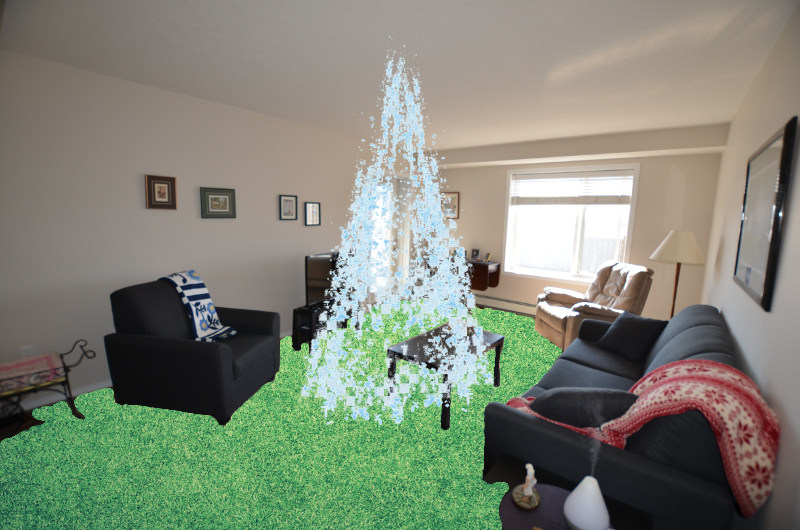 We want to create the best living experience for our tenants, and organic carpets will take everyone's experience to the left level. Breathe easy here at Premium Rentals with our amazing new organic carpets.
Happy April 1st!