Now that Spring is here and the sun doesn't go down till 10PM, don't you wanna stay out longer? If you're always in search for a place to hang out after dinner, why not go for dessert? Here are 9 dessert spots in Edmonton that you should add to your foodie bucket list:
1. La Boule
Address: 8020 101 St NW, Edmonton, AB T6E 3R1
Phone: (780) 760-2253
Menu: laboulebakery.ca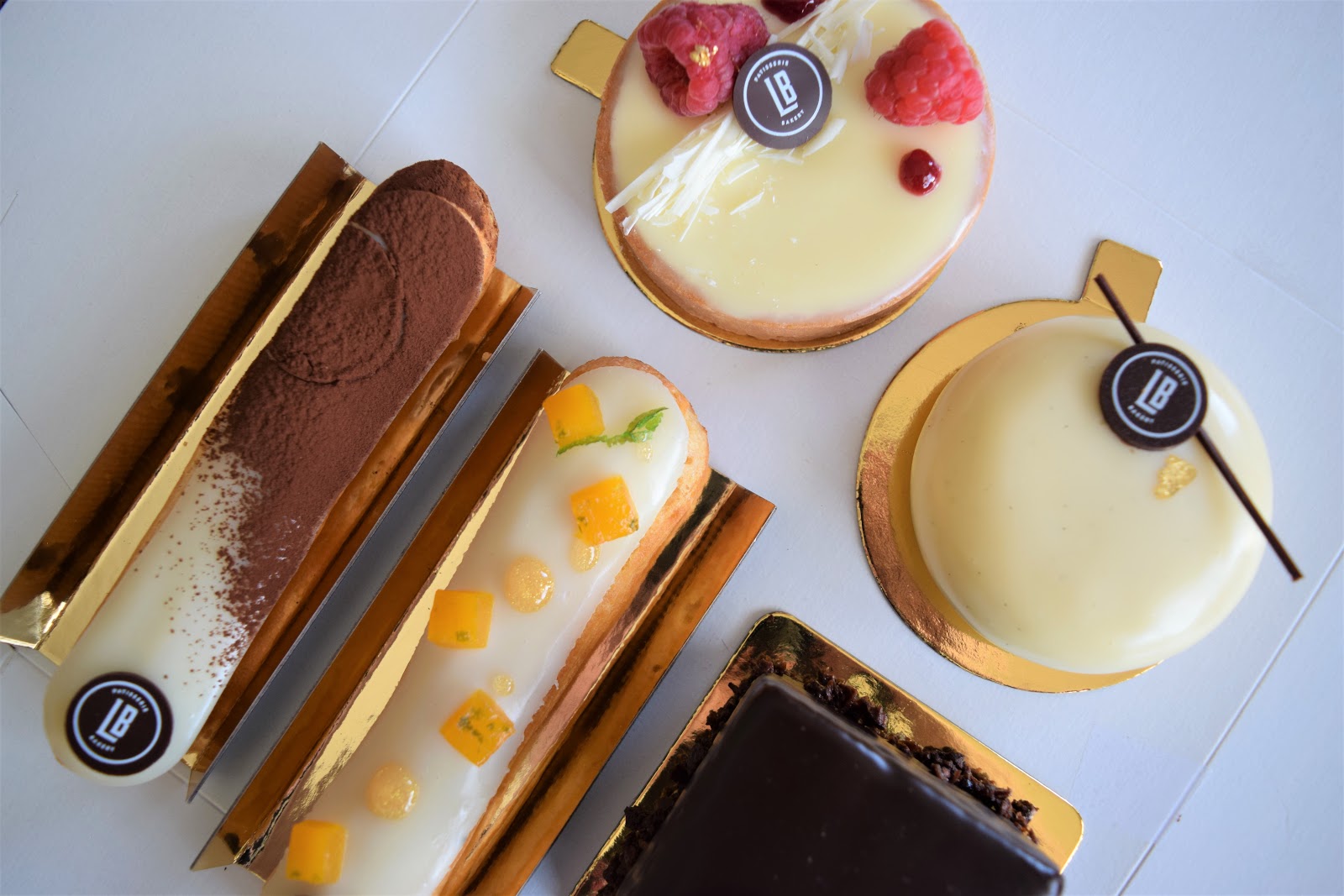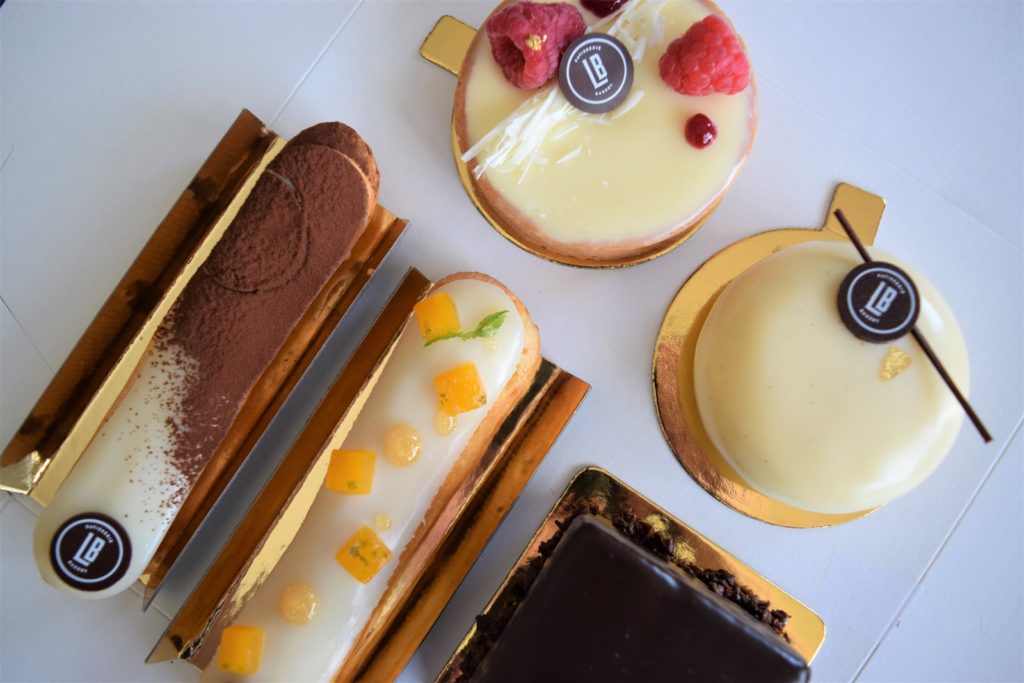 Source: Google
A lot of you have probably heard about or been to Duchess Bake Shop on 124 Street, but did you know La Boule, a little bakery shop just one block off Whyte Avenue had opened up last year? From artisanal breads and fine French pastries to chocolates and confectionary, La Boule has a wide selection of desserts that are also very instagram worthy!
Read Nicole A.'s review of La Boule on Yelp

2. Block 1912
Address: 10361 82 Ave NW, Edmonton, AB T6E 1Z9
Phone: (780) 433-6575
Menu: block1912.com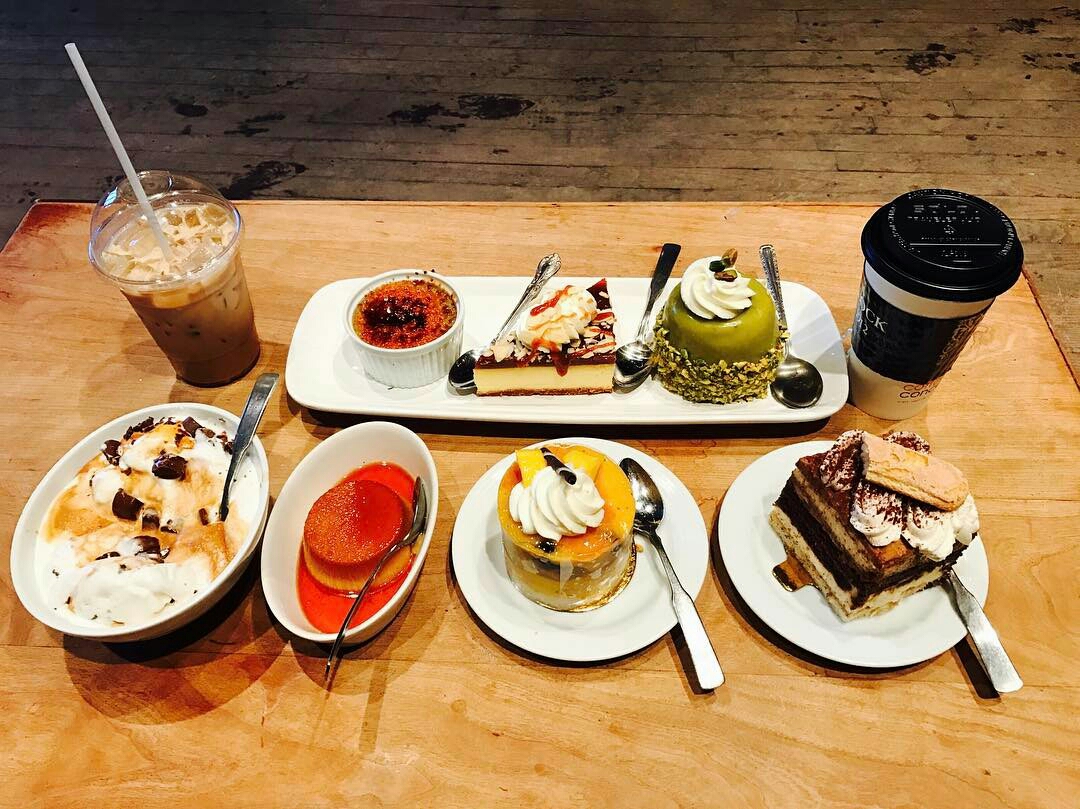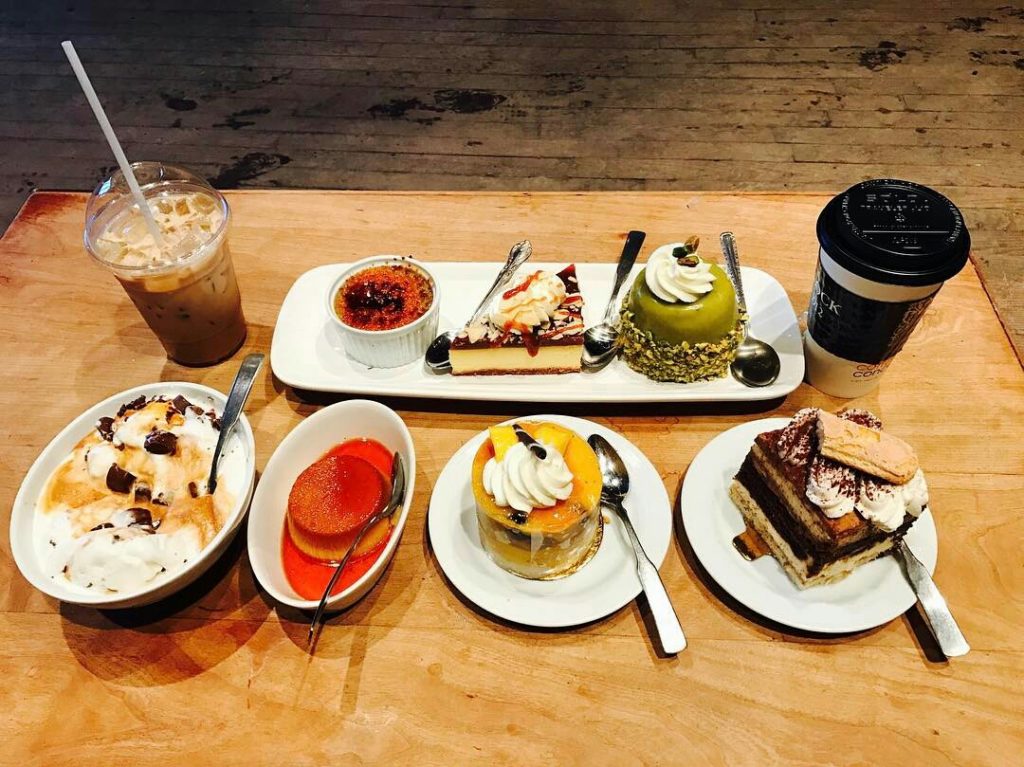 Source:Instagram @taurus_gtr
Block 1912 Cafe was founded in 1992 and has remained a family owned and operated business for its entirety of 25 years. It is located in the heart of Old Strathcona in the Historic Hulburt Block Building which was built in 1912, hence the name: Block 1912. If you're not a fan of cake, try their famous gelato!
Read Kat W.'s review of Block 1912 on Yelp
3. HanJan
Address: 3735 99 St NW, Edmonton, AB T6E 6J7
Phone: (587) 454-3333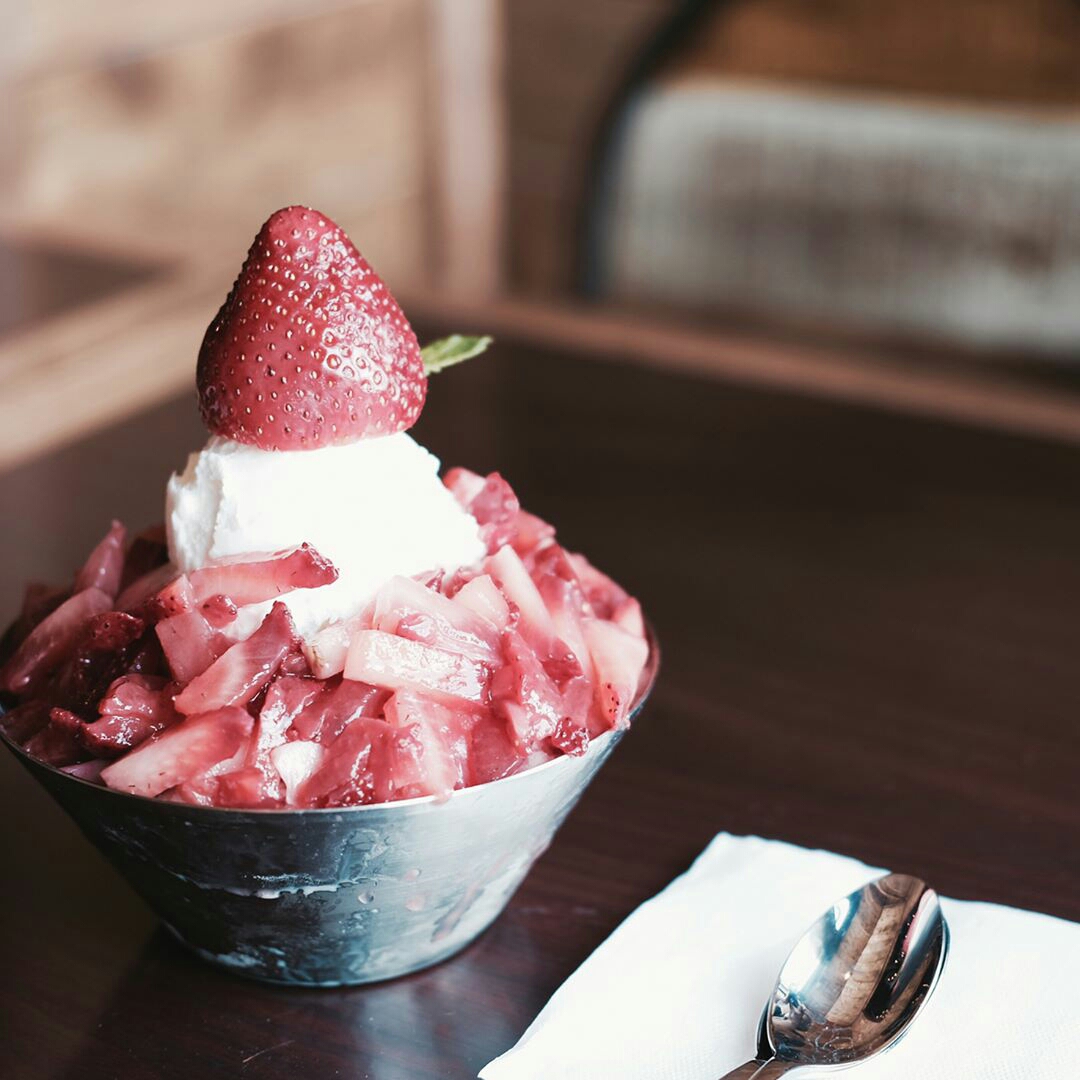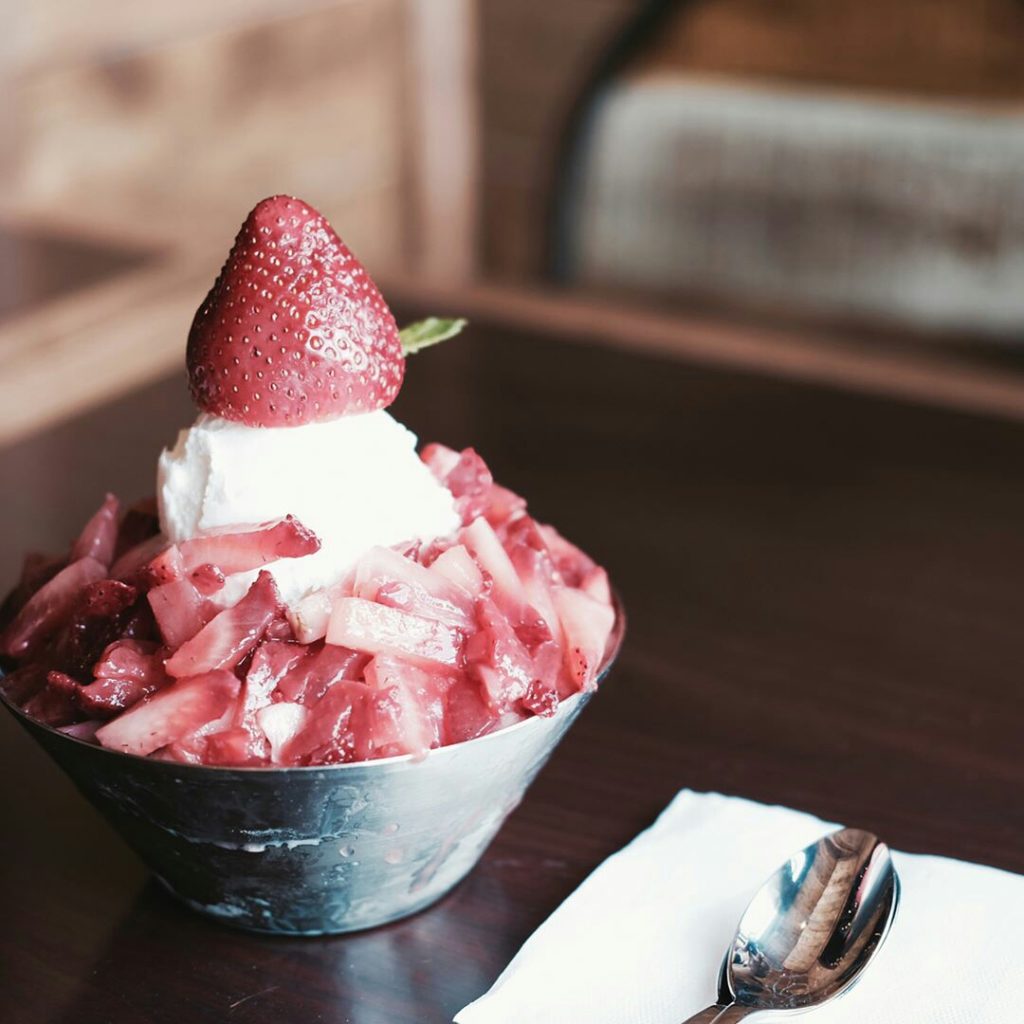 Source : Instagram @wandaries_
HanJan, a newly opened, nicely decorated Korean cafe/restaurant located in south Edmonton, has brought some traditional Korean desserts such as Bing Su (shaved ice) and Bungeoppang (Fish shaped pastry stuffed with red bean) to Edmontonians.
Read Michael C.'s review of Hanjan on Yelp
4. Blackball
Address: 17288 Stony Plain Rd NW, Edmonton, AB T5S 1K6
Phone: (780) 452-2945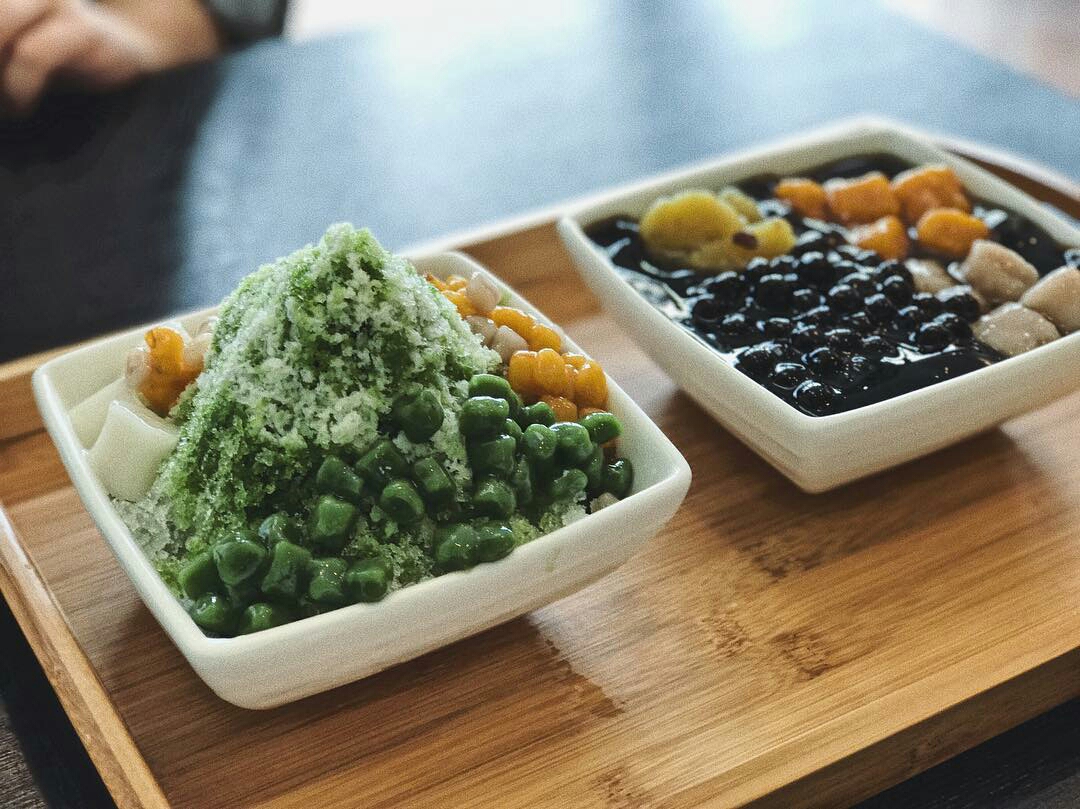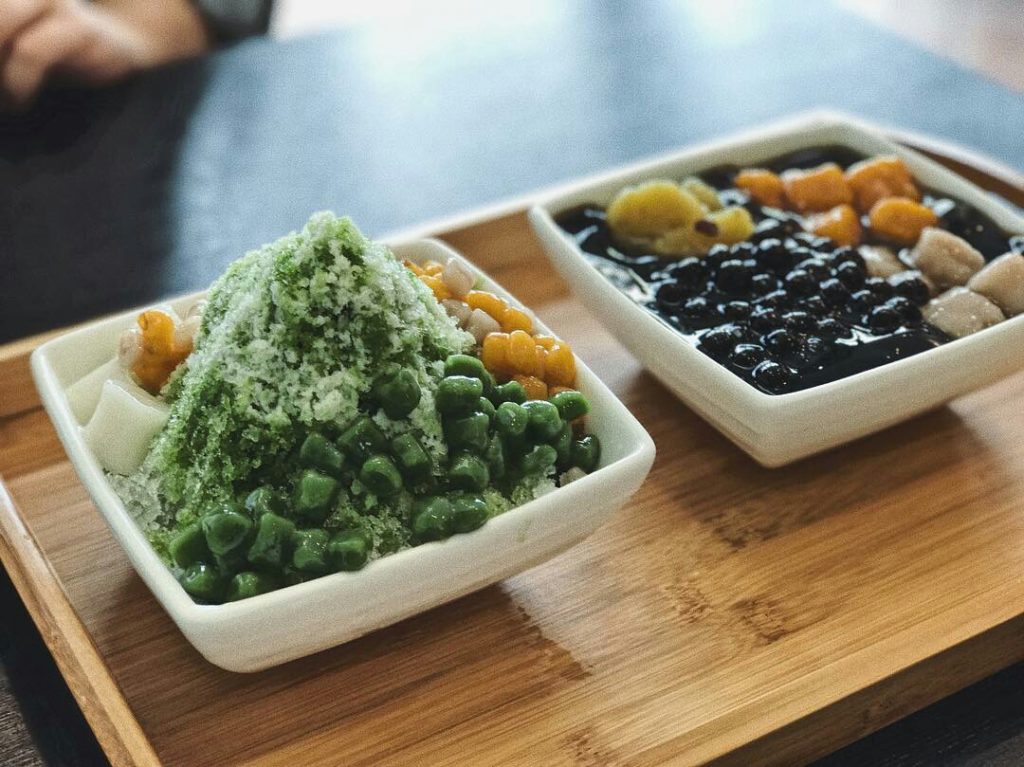 Source:Instagram @traccwennn
Blackball is a Taiwanese dessert franchise with an assorted selection of bubble tea, shaved ice, and hot deserts located in West Edmonton.
Read Jonny M.'s review of BlackBall on Yelp
5. Gama Cafe
Address: 10813 82 Ave NW, Edmonton, AB T6E 2B2
Phone: (780) 438-2382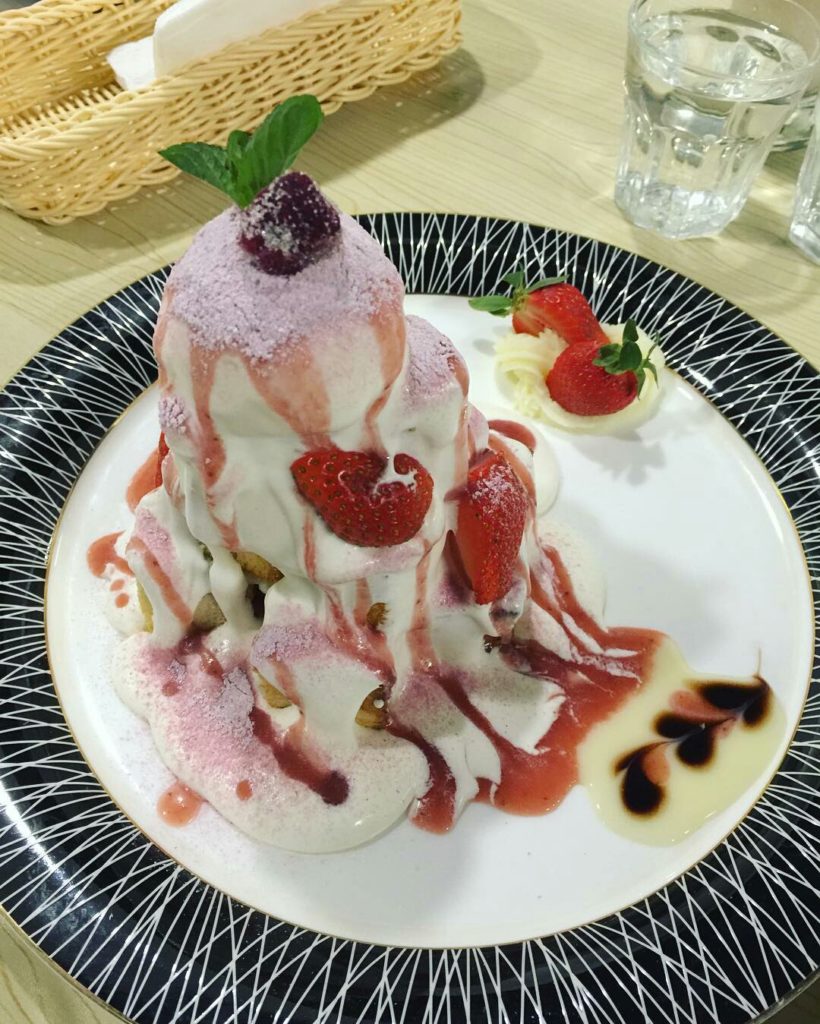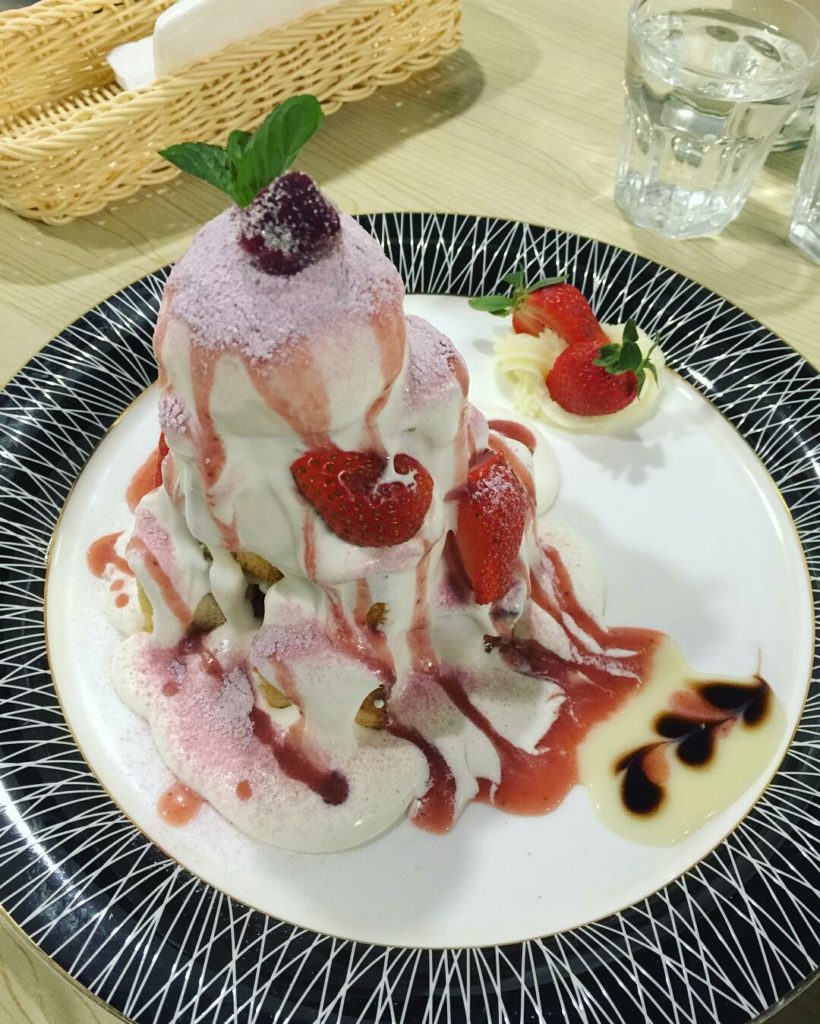 Source:Instagram @ello_foodfan
Gama Cafe, another hidden gem on Whyte Ave with nice decor and comfy seating. It serves from smoothies and risottos, to specialty teas and desserts.
Read Alouise D.'s review of Gama Cafe on Yelp

6. Scoop N' Roll Creamery
Address: 13154 137 Ave NW, Edmonton, AB T5L 4Z6
Phone: (780) 909-2211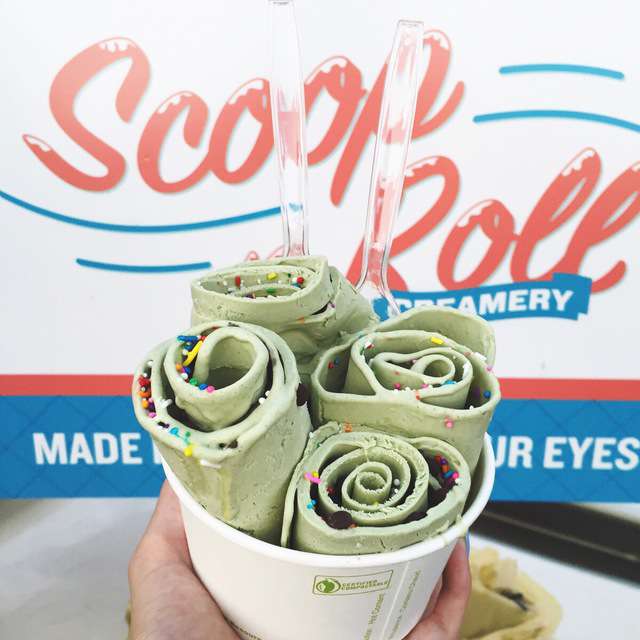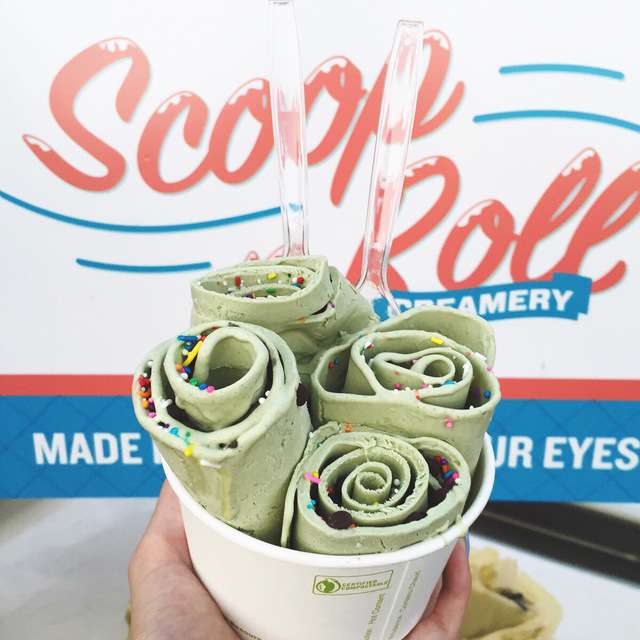 Source: http://www.mshangryfoodie.com
If you're a fan of ice cream, you have to check out Scoop N' Roll Creamery, a food truck located 3414 Gateway Blvd Monster Mini Golf or 13154 137 Ave(staples Parking Lot) depending on their schedule. You can check out their schedule here.
Read Sarah B.'s review of Scoop N Roll Creamery on Yelp
7. Remedy Cafe (Vegan Options Available)
http://remedycafe.ca/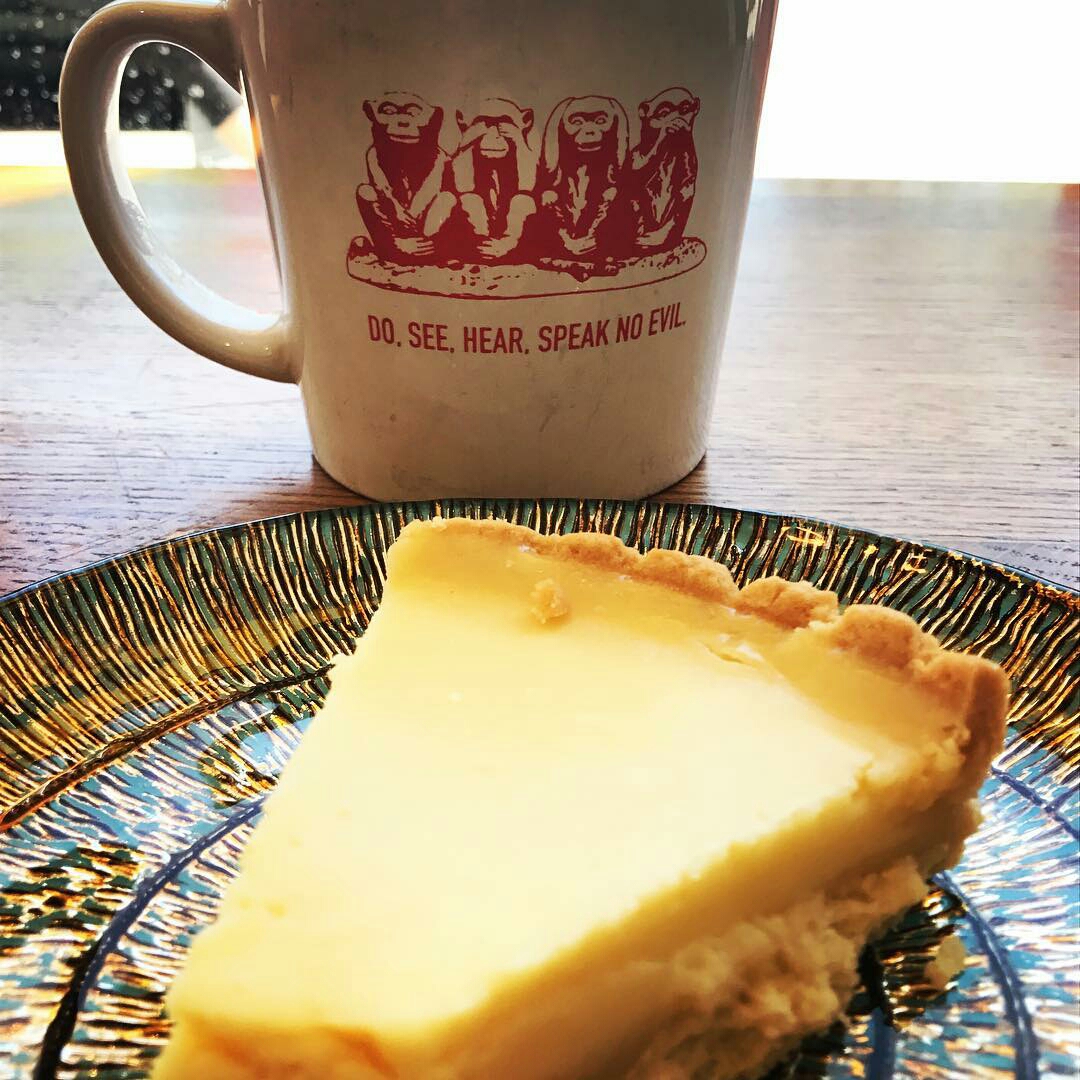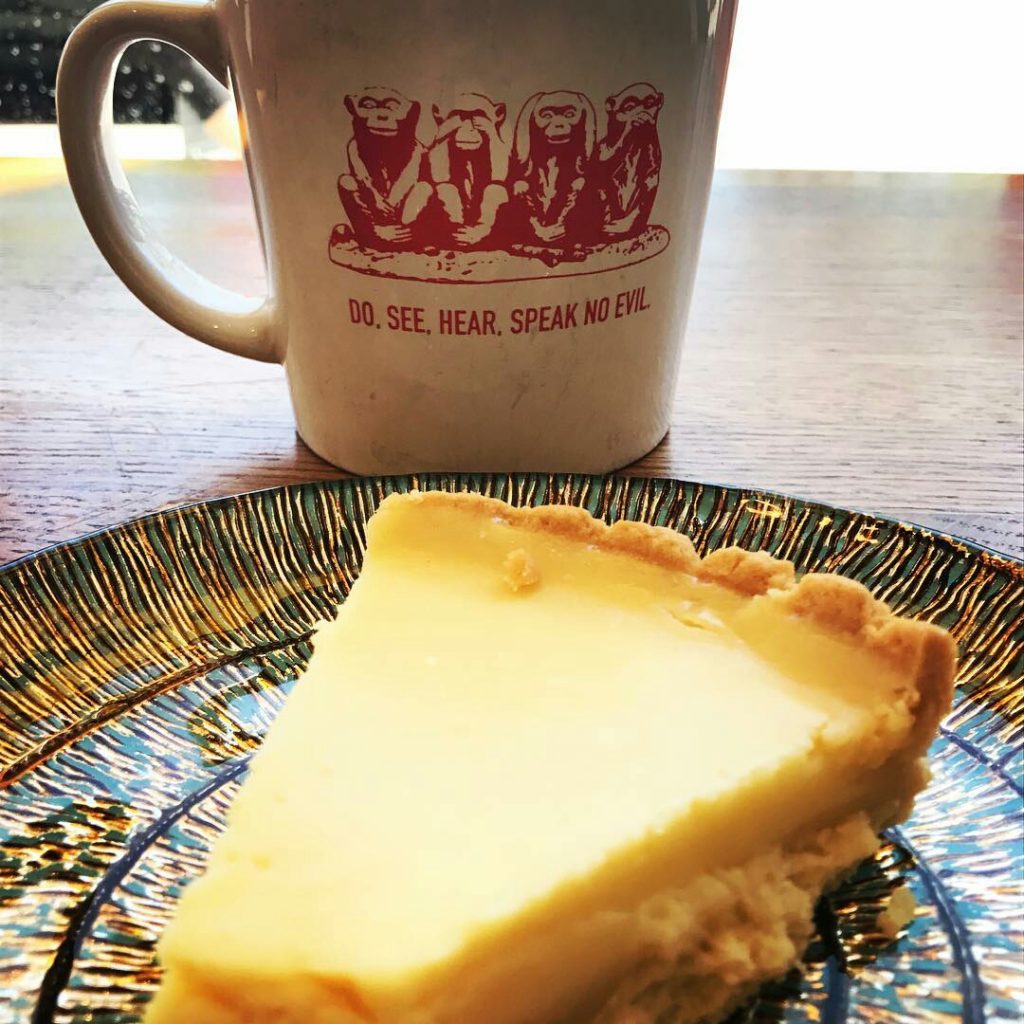 Source: Instagram @tntinthewildhorsevalley
Remedy has a big selection of vegan gluten free desserts available at each of their location. Pair any of them with their famous chai latte and thank us later!
Read Laura T.'s review of Remedy Cafe on Yelp
8. Cafe Mosaics (Vegan Options Available)
Address: 10844 82 Ave, Edmonton, Alberta T6E 2B3
Phone: 780.433.9702
https://www.cafemosaics.com/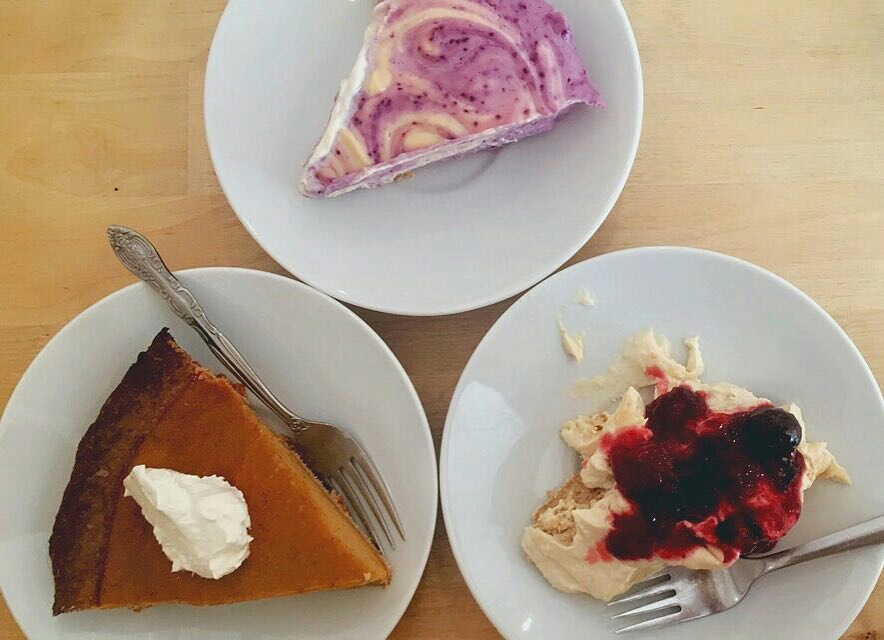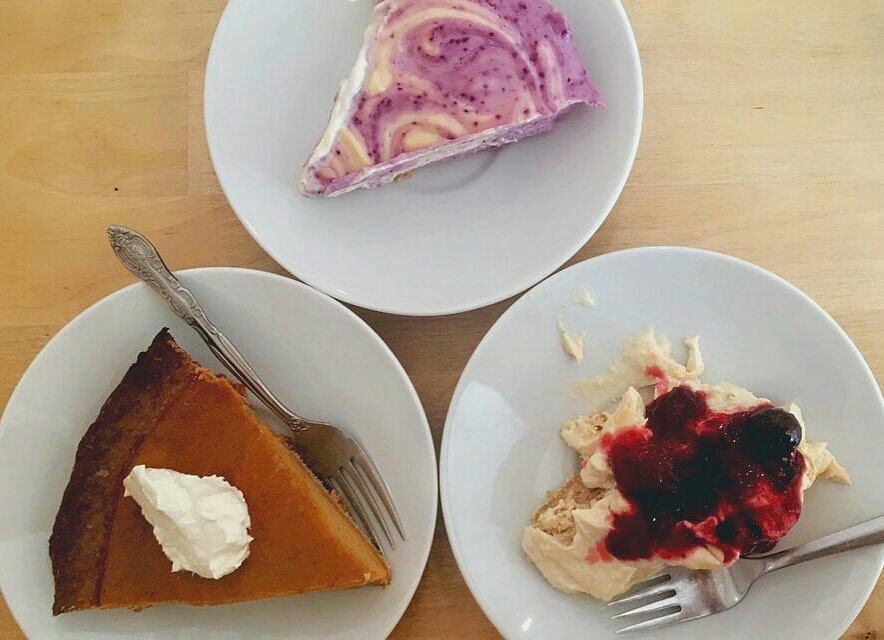 Source: Instagram @vegan.ash
Cafe Mosaics, a vegetarian heaven, that combine fresh ingredients to satisfy your taste buds. Not only do they have freshly blended smoothies, burgers and entrees, but also vegan desserts for everyone who has a sweet tooth!
9. The Doughnut Party (Vegan)
Address: 10938 119 St NW, Edmonton, AB T5H 3P5
https://www.doughnutparty.ca/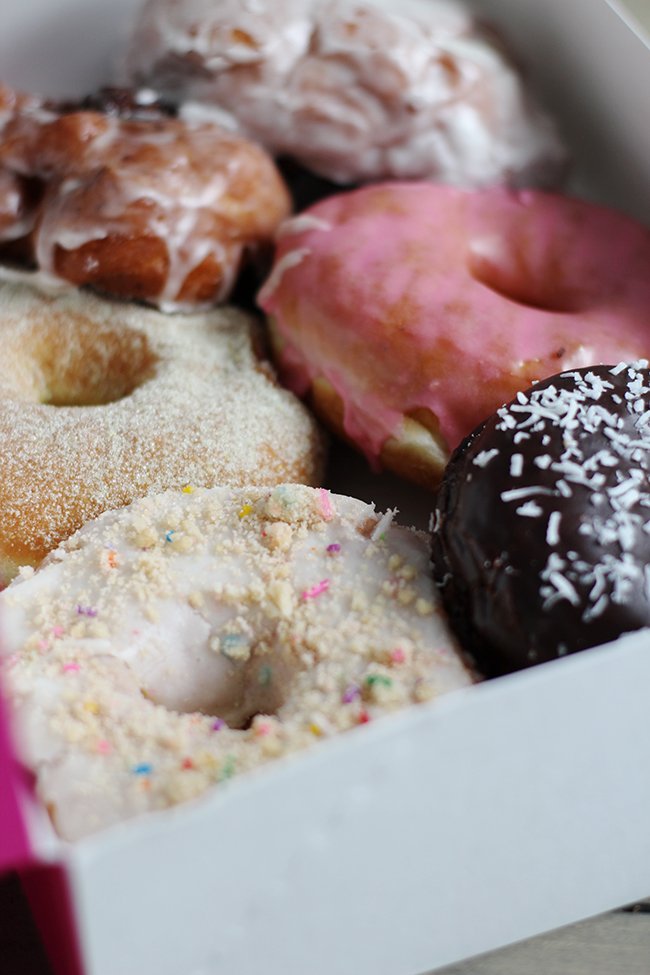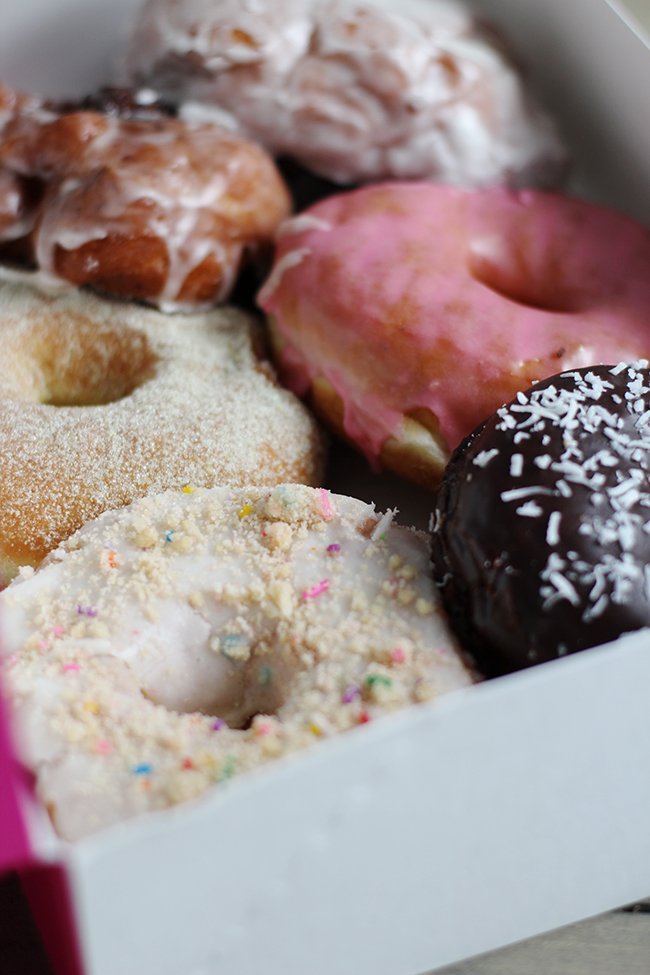 Source: Yelp @Andrea C.
Only open from 8AM until all donuts are sold out! Go early!
Read Pamela D.'s review of Doughnut Party on Yelp
Do you have a sugar crave now? Plan your trip and let us know what you think!